Contact
Amanda Theiler
660.351.2302
amanda[at]amandano2.com
www.amandano2.com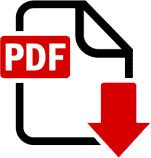 Professional Experience
Senior Production Designer / Designer, Feb 2013-Current
LOFT / Ann Inc, New York, NY
Designed home pages, landing pages, headers, emails, media banners, social media assets, sign in pages, and more for LOFT.
Motion Graphics / Post-Production & Web / Graphic Design Freelancer, Aug 2010-Current
Self-Employed, New York, NY
Designed, animated, and composited motion graphics titles for clients including 1800 Tequila, New Balance, and Modern Vintage Recordings.
Green screened, motion tracked, and rotoscoped motion graphics for VH1, Oxygen Channel (Running Russell Simmons), and NFL on CBS.
Worked as part of a team animating a motion graphics training video for State Farm Insurance.
Assistant editing for video clients including IKEA, Kiehls, FGI Finance, TJ Maxx, Morning Glory, Bonnaroo, and Fairway.
Assembled production books and acted as Office PA on projects for clients including TJ Maxx, Risperdal, Allianz Global Investors, Denny's, Exelon, and more.
Acted as DIT on music video for Ford & Lopatin music video shoot, directed by Danny Perez.
Edited and touched up photos for Disney and other clients.
Designed business cards and designed/coded emails and webpages for A76 Productions and Duffy Higgins.
Web Designer / Developer, Feb 2010-Aug 2010
AJ Madison, Brooklyn, NY
Turned PSD designs into HTML/CSS for e-commerce site.
Designed banners and video graphics.
Coded emails.
Media Technician, July 2009-Feb 2010
Wall Street Webcasting, New York, NY
Edited, created lower thirds for, and shot videos about the stock market.
Supervised audio webcasts and organized day-to-day activities of the company.
Assisted users with computer problems.
Designed and coded websites for two hedge funds.
Video Internship, May 2008-May 2009
IONA Group, Morton, IL
Edited, created graphics for, and converted videos for various projects.
Authored DVDs.
Assisted on shoots by slating and supervising the script.
Projects worked on included commercials, training videos, and installations for Bradley Basketball, Pioneer, Caterpillar, The Museum of Science & Industry, Schwan's, and others.
Video Editor, April 2009-May 2009
Bradley University Multimedia Department, Peoria, IL
Edited a short video promoting Bradley's Multimedia Program to be displayed on their website.
Producer / Video Lead, Jan 2009-Apr 2009
Bradley University Multimedia & Theatre Department's Presentation of 1984, Peoria, IL
Organized, scheduled, shot green screen footage for "Big Brother" and other projected characters.
Edited all video sequences.
Composited digital background scenery, as well as an opening sequence for the play.
Producer / Video Lead, Aug 2008-Nov 2008
Bradley University Multimedia & Theatre's Presentation of The Oresteia, Peoria, IL
Organized, scheduled, set up for, and led video and photography shoots.
Organized and led 3D test shoots, edited green screen and motion capture footage, and designed "bullet-time" compositions, After Effects compositions, and video sequences.
Video Production Assistant, Jan 2008-May 2008
Bradley University Renaissance Campaign, Peoria, IL
Slated, captured, called shots, and supervised the script.
Created and edited After Effects compositions.
Relevant Skills
Adobe Creative Suite & Creative Cloud

(After Effects, Dreamweaver, Flash, Illustrator, InDesign, Photoshop)

Final Cut Studio

(Final Cut Pro, DVD Studio Pro, Compressor)

Microsoft Office

(Excel, Powerpoint, Word)

Animation/Motion Graphics

(basic character animation, 2D motion graphics)

Graphic Design

(print, screen, web, typography)

Photo Editing

(retouching and color correcting)

Post-Production

(compositing, editing, greenscreening, motion tracking, rotoscoping, organizing footage, basic color correction)

Production

(Production Coordinating, Production Assisting, script supervisement, scheduling, basic camera/lighting experience)

Web

(coding emails, CSS, (X)HTML, web design, web development)
Education
Bradley University, 2005-2009
Bachelor of Science, Multimedia (Focus in Video/Motion Graphics)
Minor: Graphic Design
Honors: Magna Cum Laude